But seek the welfare of the city where I have sent you into exile, and pray to the LORD on its behalf, for in its welfare you will find your welfare.

Jeremiah 29:7
We do not believe that our church is located in the heart of Kentucky by chance. Rather, we understand that Frankfort and the surrounding area of Central Kentucky is our first mission field. Obedience to the Great Commission begins by reaching our neighbors.
To this end, Buck Run launched Serve Frankfort in 2015 to meet needs within our community in order to make relationships and win people to belief in Jesus Christ.  Our morning begins with a time of corporate prayer for our community at 8:30am followed by the dispersement of teams all over the city to serve in a variety of capacities. Unless noted in the description, all projects will be completed by noon.
 OUR NEXT SERVE FRANKFORT WORKDAY IS APRIL 29TH!
---
Below are the available projects and their descriptions for this month's Serve Frankfort workday. Register you and your family by filling out the registration form at the bottom of the page.  You will then receive an email with more information specific to your project the week of the workday.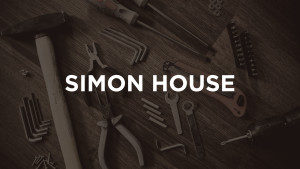 Simon House is a nonprofit transitional living facility for homeless adult women who are pregnant or have children. In collaboration with other agencies and organizations, they provide a safe, stable, and healthy environment that encourages, educates and empowers residents to become self-sufficient and productive members of our community and the larger society.
A Serve Frankfort team will spend time at the Simon House completing two main projects. First, an interior team will deep clean the common areas of the house. That includes a living area, several bathrooms, and some offices. Second, an exterior team will spend time weeding and cleaning up their garden.
Team Size: 10-12
Child Friendly: All ages
---
Access seeks to personally provide at least one nutritious meal seven days weekly through a food service program for the immediate needs of low income and disadvantaged individuals and families. And to provide a temporary emergency shelter seven nights weekly which includes two nutritious meals.
A Serve Frankfort team will spend the morning cleaning, preparing lunch, and then serving the meal. This project will end at 1pm.
Team Size: 10
Child Friendly: All ages
---
There are many great men and women that faithfully serve our community as law enforcement officials and firemen.
This Serve Frankfort team is ideal for families with young children. After the 8:30am prayer gathering this team will bake cookies and make cards. The team will be assigned police officers and firehouses to visit.
Team Size: 15-20
Child Friendly: Younger Children
---
Avenues for Women is a nonprofit pregnancy resource center and state licensed medical clinic that offers assistance to girls and women in unplanned pregnancies.
A Serve Frankfort team will spend the morning deep cleaning their offices and work space. This team will not only clean the facility but also pray for the workers and the patients they will care for.
Team Size: 10-12
Child Friendly: All ages
---
Franklin County High School is our county's largest high school with a student population of almost 1,000.
A Serve Frankfort Team will spend the morning sprucing up the outside of the high school through landscaping and painting.
Team Size: 15-20
Child Friendly: All ages
---
Bellepoint Baptist Church is a sister congregation that is ministering in the historic Bellepoint neighborhood. A Serve Frankfort team will spend the morning assisting the church spruce up areas in and around the church through landscaping, painting, cleaning, and minor repair work.
THIS TEAM IS FULL.
---
Hometown Manor is an assisted-living center here in Frankfort. They help to provide both short-term and long-term rehabilitation and recovery. A Serve Frankfort team will spend some time visiting and singing with the residents. This is a great opportunity to show love and care for elderly members of our community. **This project will begin at 10:30.**
Team Size: 15-20
Child Friendly: All ages