Sunday School
December 19, 2021 @ 9:15 am

-

12:00 pm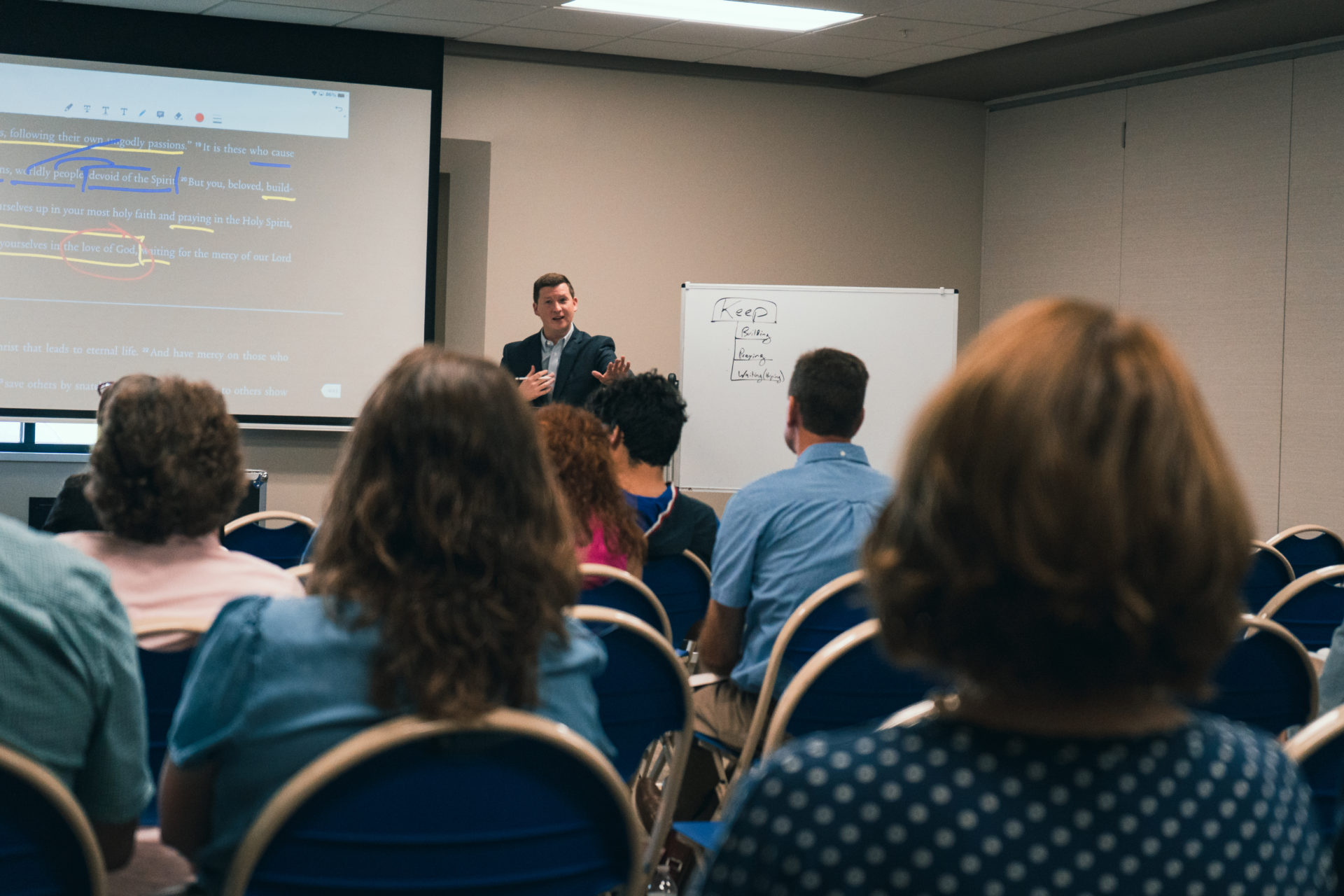 Each Sunday morning we have Sunday School classes for all ages so everyone can learn more about our faith in a learning environment that is focused on their age.
---
Buck Run Kids
The BuckRunKids area comes alive on Sunday mornings at 9:15 and 10:45 with age-appropriate classes for children 5th grade and younger where they will learn about Jesus, memorize the Word, and enjoy fun with new and old friends.
Student Connect
Students gather on Sunday mornings in the Student Room for Connect at both 9:15 and 10:45. We have developed a curriculum that uses both formal teaching and student involvement to create an engaging learning environment. Students learn and interact in peer groups guided by adult leaders. Our curriculum is always Bible-based but covers a wide range of topics meant to give students a well-rounded biblical worldview. 
Adult Discipleship Classes
Buck Run offers a wide variety of classes designed to deepen your understanding of Scripture while teaching you to apply its timeless truths to life and culture. Most classes last 6 weeks and will range from the study of Scripture to Christian biography, doctrines, evangelism, spiritual disciplines, and many other options. Classes begin each Sunday morning at 9:15 and 10:45.
---
Current Adult Discipleship Classes
The Scriptures | 9:15 am
This class taught by Chris Parrish in Room 103 offers an overview of our understanding of the Scriptures. Where did they come from? How were they compiled and arranged? How has the Word been passed down to us? What does the Bible say about itself? This class will cover a useful overview of the Bible and help to provide you with tools for useful study.
Parenting with Joy for the Long Haul | 9:15 am
This class taught by Armando and Marica Arrastia in Room 102 will provide encouragement and instruction for parents in all stages of parenting. Children are a blessing from the Lord, yet parenting in a broken world is often difficult and painful. Parenting need not be simply something that parents "endure," but should bring with it great joy. Join us as we examine how to parent for the long haul, through all seasons of life, with joy in the Lord.
Jonah | 10:45 am
This class taught by Matt Morvay in Room 103 offers a verse-by-verse walk through the book of Jonah. Together we will consider what we learn about God and human nature from this reluctant prophet. Jonah points us to God's care for the lost and his discipline of his people.
Joyful Surrender | 10:45 am
This women's class taught by Lacey Morvay in Room 102 will explore Elisabeth Elliot's classic work, "Joyful Surrender." This book explores 7 principles for the life of every believer. Join Lacey as she explains and expounds on the biblical truths laid out by Elliot. Though the book is not required for those who wish to take this class, it is recommended and encouraged.
Explore the Bible | 9:15 am 
Our ongoing legacy classes taught by Dave Parks in Room 105 and Robert Farley in Room 107 meet every week and study through books of the Bible using LifeWay's Explore the Bible curriculum. Enjoy warm fellowship, sound teaching, and a delightful community in one of our two legacy classes.