Buck Run Student Ministry's goal is to make radical, reproducing, life-long followers of Christ.
Our Student Ministry at Buck Run is unique in its approach in reaching students. We believe in making disciples that make disciples and strive to reach students in our area through other students. Every event, service, or activity is geared toward reaching others for Christ and discipleship. Our students learn the Word of God through Will's preaching, experience accountability and discipleship in our student community groups, and experience opportunities to serve and share the Gospel through our whole-group events, mission trips, and living mission-minded together on a daily basis.
On Sunday nights during the school year, students gather to worship at 6:00 p.m. in the Student Room. This time of worship is structured to meet the specific needs of our city's teenagers. **COVID-19 UPDATE: Currently, student worship is being held every 2 weeks in the main sanctuary to allow for a safe worship experience. For more information, email our Student Pastor Will Morris.**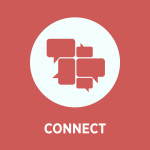 Students gather each Sunday morning at 9:15 a.m. in the Student Room for Connect. Students spend this time in age and gender specific groups led by two adults connecting to God's Word through an application driven lesson and connecting to one another through Gospel-centered relationships. **COVID-19 UPDATE: Connect groups are currently not meeting.**
 Each Wednesday night our students gather in gender-specific groups of 3-5 led by an adult who is passionate in discipling their students to become faithful followers of Christ. These group's discussions are centered around our Bible Reading Plan and the corresponding H.E.A.R. Journal. **COVID-19 UPDATE: D-Groups are meeting virtually. To get connected with a group, email our Student Pastor Will Morris.**
Students are being equipped through Student Worship, Connect, and D-Groups in order that they are prepared to share the Gospel and make disciples on their college campuses, in the workforce, with their families, and around the world.
Resources