Buck Run's Student Ministry exists to glorify God by discipling students through gospel-centered relationships and biblical teaching.

We want students to be Christians who love God and live urgently on mission.
In Mark 12:30 Jesus tells us the most important thing we can do in this life is to love God with all our heart, soul, mind, and strength. At Buck Run, we want our students to graduate with hearts that are devoted to an ever-growing relationship with the Lord. We work to equip students to be sent out on mission, to carry this love to those who do not know God. 
To produce students who love God and live urgently on mission, we focus on developing gospel-centered relationships and on teaching from the word of God. We believe that students' lives are transformed when they learn to study the Bible and are connected to godly Christians who walk through life with them. 
We accomplish these goals by leading students through the Discipleship Pathway:
On Sunday nights during the school year our students gather to worship together at 6:00 p.m. in the Student Room. This normally includes music, biblical teaching from Will, and time to hang out before and after. This evening is meant to give an age-appropriate worship experience that prepares students for a lifetime of corporate worship.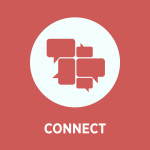 Students gather on Sunday mornings in the Student Room for Connect at 9:15. We have developed curriculum that uses both formal teaching and student involvement to create an engaging learning environment. Students learn and interact in peer groups guided by adult leaders. Our curriculum is always Bible-based but covers a wide range of topics meant to give students a well-rounded biblical worldview. 
D-Groups are small groups of students led by an adult who invests deeply in their discipleship. Groups meet weekly and their discussions are centered around our Bible Reading Plan and the corresponding One Notebook. D-Groups are a place for students to process the teachings of Scripture in gospel-centered relationships so that they know how to apply the word of God to their lives.
We equip students to go out and do the work of ministry by showing them the mission in Scripture and then facilitating experiences for them to learn how to make disciples among their friends, in their communities, and around the world. We long to see former students scattered around the world making disciples who love the Lord as much as they do. 
For any questions concerning Student Ministry contact Will Morris at [email protected]
Resources